5 Ways to Check-in With Your Family Without Being a Bother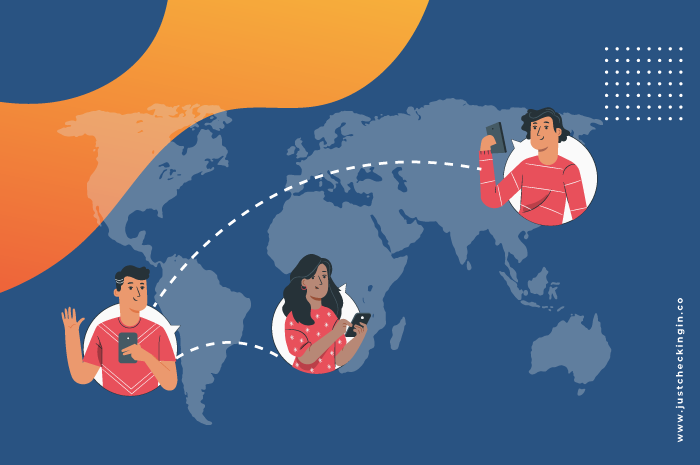 Did your child just begin their first year of college? Or perhaps you have an elder parent you're keen to keep tabs on. Here are 5 ways you can check-in and stay connected to your family without feeling like you're constantly pinging them.

Schedule Time to Chat

This tip works at different capacities for different family members and relationships. For you, this may look like setting up 10 minutes to talk with your family every other day. On the other hand, it could be setting up time once a week, on Sunday nights at 7:00 p.m. for one hour. Scheduling time to chat makes both people feel like there is a committed time to talk and check-in. This works well for kids who may be off to their first year of college and are focused on their studies versus talking on the phone with their parents every day.

Start a Facebook Family Group

Private family Facebook groups are a great place for the group to stay connected and share anecdotes throughout their day. Posting and commenting can be done on everyone's individual time and it acts as an open format to communicate with multiple family members without taking the time to individually reach out to each person. You can share pictures and updates throughout your day, comment on other's posts and reminisce about old memories. Who knows, you may learn some new things about Uncle Dave!

Check-In Daily with One-Button Check-Ins On Your Smartphone

Check-in with family members without spending hours going down your contact list or overwhelming loved ones with needy calls and texts. You can check-in with select family members with one-touch check-ins from the Just Checking In App. This mobile app built for iOS and Android allows loved ones to check-in on a daily basis with a push of one simple button. The app even sends notification reminders if that person hasn't checked-in for the day yet. Whether you have a parent who lives on their own, an aunt across the country, or a college kid in another state, the Just Checking In App provides a tangible, hassle-free solution to checking-in with family members and friends. Try it out here for a free 2-week trial.
Schedule In-Person Face Time
No we don't mean on your iPhone…although this is a great option too! Plan fun things to do with friends and family who you care about most. This keeps excitement going in your family relationships and gives you something to plan for and look forward to. Real-life experiences can add appreciation for the relationship and give you all something out of the norm to do. This can be as simple as planning monthly dinners, planning a trip, making plans to tend to a parent's garden and more.
Send a Care Package
Communicate your love for someone and let them know you're thinking of them by putting together a handmade care package. Gather care packages with some of your family member's favorite items and ship it off in nice packaging for an added touch. Add-in their favorite candy, a nice item for their home like a candle, a handwritten note and perhaps a necessity item like socks, or lip balm. With many people still social distancing, especially elders, this is a way for you to show grandparents love and appreciation, without the obligation of attending in-person events.
Staying connected to family members who don't live with you can sometimes be a challenge. With key tips like scheduling times to talk on the phone, sending care packages and setting family members up with the Just Checking In App, you can improve your relationships, stay more connected over-time and feel at more at-ease.
Share Us With Your Family And Friends
Remember, Please Just Check In!